Things to do in Tallinn
Enjoying a visit to Tallinn does not necessarily mean that you have to cut down your budget to make way for other expenses you are likely to incur while you are in the city. You can still be able to enjoy the good things the city has to offer with an excellent accommodation without the need to spend more than what you can afford. Who knows? Maybe you can enjoy a Tallinn tour for free as part of the privileges offered for you. Tallinn is one of the most vibrant cities in Estonia and if you know how to make your visit worthwhile, you are guaranteed to have the best weekend of your life.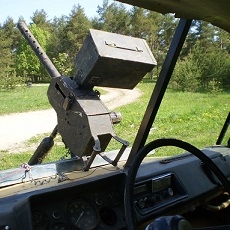 Motor Paintball
If you want to have the adrenaline pumping, action filled kind of a weekend getaway, Tallinn has something for you. Motor paintball is fast becoming one of the most popular attractions in the city because of its revolutionary approach to typical paintball shooting activity. This is one of the most exciting events offered in all of Eastern Europe and you will only experience it here in Tallinn. A good seat in the assault car will definitely change the way you look at paintball shooting. When you visit Tallinn, you need to try it with your friends no matter what! There is nothing more exciting than shooting paintball guns and hunting down your enemies while riding a modified, Mad Max style assault car!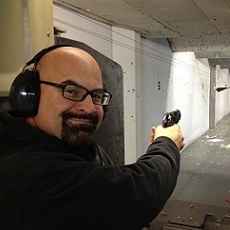 Shooting Experience
And while you are in the city, why not let off some steam by shooting real guns and brushing off your shooting skills in the process? Shooting real, live ammo can give the adrenaline rush you never experienced before. Tallinn has several state of the art shooting ranges. There is no harm for wanting a bit of adrenaline rush before while waiting for the night to fall so you can start scouring the rest of Tallinn at night. A piece of real gun shooting experience is guaranteed add a bit of excitement to your weekend holiday in Tallinn and this is your chance to lay your hands on some serious guns.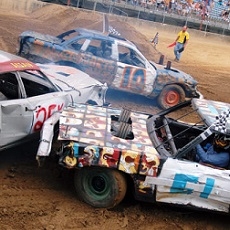 Demolition Derby
While in Tallinn, you do not have to spend your day watching a demolition derby because you can actually drive a real demolition derby car and smash your way through with other professional drivers. Once you are inside the car, there will be no holding back. This is indeed an extraordinary adventure that will be forever etched in your memory because Tallinn's demolition derby is the ultimate group race you can be part of driving beat up and old Russian cars. Why stay on the sidelines when you can actually drive the derby car yourself and prove to the audience that you are not just a tourist!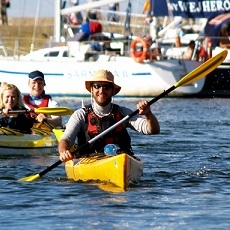 Kayak Tour
Lastly, a visit in Tallinn does not mean all booze and action packed racing and shooting. If you want to enjoy the lush Estonian environment, book a kayak tour and enjoy the opportunity to escape the hustle and bustle of Tallinn. Get that paddle going and be at one with nature and enjoy this one wet adventure you will never forget. A kayak tour often lasts for a couple of hours and is the perfect getaway from the stressful environment of the city. The city of Tallinn in Estonia is considered as one of the most vital seaports in the Baltic Sea during the Middle Ages
There are so many things to do while you are in Tallinn. All these adventures are lined up for you so can find another reason why must return to Estonia with your friends. The city may not be as popular as Paris or Venice but as people from around the world gradually recognizes the beauty of the city and all the exciting things it can offer, it will not take long before this becomes the busiest and most visited tourist destination in the Baltic Region. When you visit Tallinn, ask yourself what you want and they city will probably have the answer you are looking for.